The Beacon

Located on the shores of South Lake Tahoe on the way to Emerald Bay.
HOURS & INFO
Monday - Friday: 11:30am - Close
Saturday - Sunday: 11:00am - Close
RESERVATIONS
530-541-0630
MENUS
Click the links below to download Beacon Bar and Grill menus.
GROUPS
We welcome groups up to 20 people at The Beacon. Please call ahead as soon as possible to reserve your spot with a manager at 530-541-0630. Reservation only available after 5pm.
For groups of 35 or more we do offer a secondary venue on property that can be arranged with Vanessa at 530-542-6587. View additional information on options for
catering, meetings, and special events
.
Events & Specials

24th ANNUAL OKTOBERFEST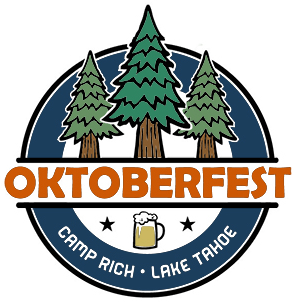 It's almost here, and it's a FREE Event! Get it on your calendar → Oct 6 & 7 | 10am – 5pm
IT'S OFFICIAL!
Thanks for Making Us Your Favorite!
BEST MARINA - Camp Rich
BEST ICE CREAM - Camp Rich
BEST COCKTAILS - The Beacon
BEST OUTDOOR PATIO - The Beacon
BEST BARTENDER - Luis Gomez / The Beacon
BEST RESTAURANT W/ VIEW - The Beacon
HEY! Don't Miss Wild Wednesdays. Get $8 Rum Runners All Day!
Entertainment

The Beacon Summer Music Series 2018 is still on! Check out the rest of September's lineup below:
SEPTEMBER 2018 (weekends)
15 Trippin King Snakes (rock)
16 Wesley Orsolic (funk)
22 Lake Affect (blues/classics)
23 Mick Clark (classics/blues)
29 The Lost Reverends (classic rock)
30 The Novelists (pop/originals)
Acts can change at the last minute, so feel free to double check @ (530)541-0630
Located on the shores of South Lake Tahoe on the way to Emerald Bay